Website Design & Development Best Packages Plan & Pricing
Custom Business or E-commerce Website Design
We offer the best website design and development service at a very reasonable price. A business website in today's modern age is like a backbone for the development of a business.
Create your business identity and make your business successful with Alliance Technology's web design service
Modern website design is more important than attractive website design.
Having a modern website style is very important for a successful website design. In modern website style, a website is design with components related to client experience, search engine, usability, and specific details, which helps make the business successful by showing excellent performance.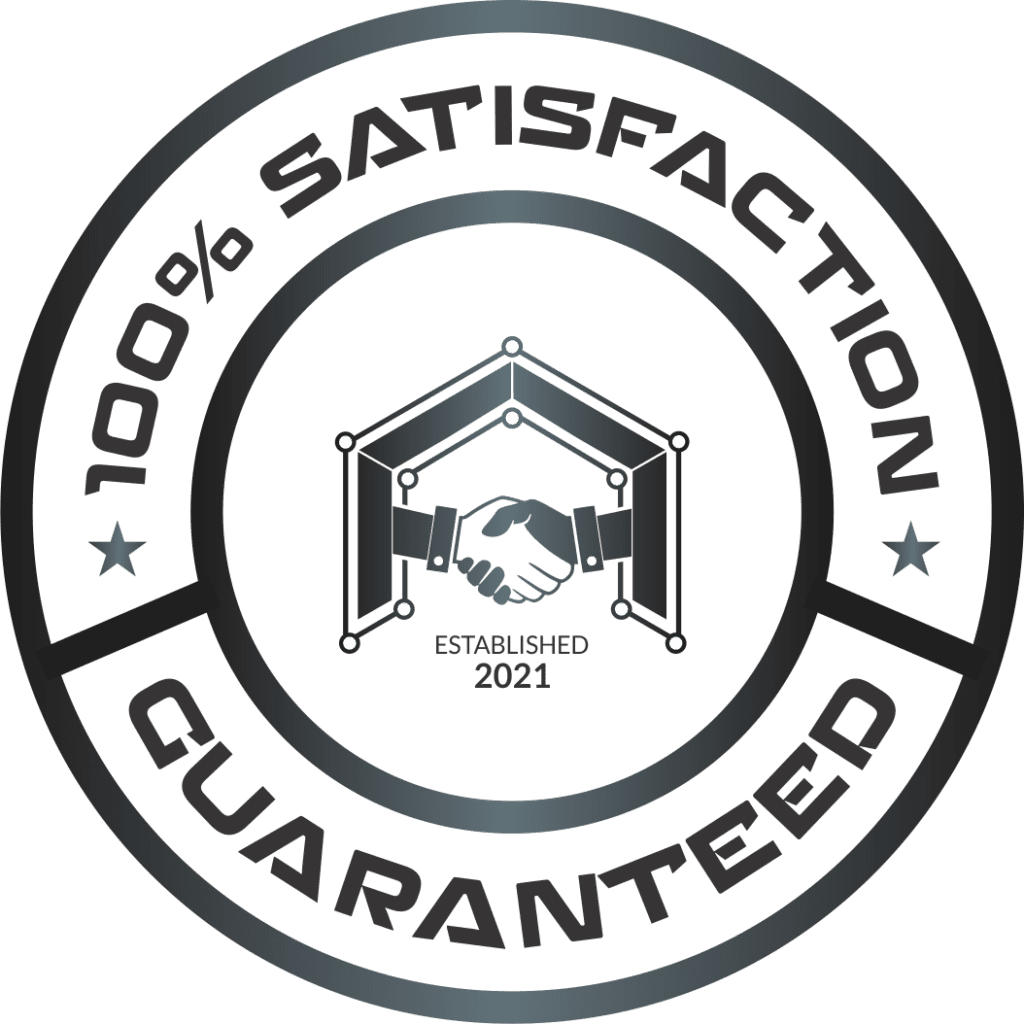 Submission To Search Engine
Google Search Engine Setup
We build foundations with trust and sincerity.
Our Latest Website Projects
Check out our team's previous work. We have created excellent and attractive designs for more than twenty different companies. Get the idea of our work and consult the website experts at Alliance Technology.
If you want to grow in the internet marketing world, you first need to create a modern-style website. You don't know what to do? Don't worry. We will guide you in taking your website to the next level. We share five key elements that every successful website must have.
Web design is the heart of a great site. However, it'll be a hard sell for your clients, If your website doesn't look charming and systematized. It's necessary to look forward and avoid looking at website trends once. A successful web design is satiny, dateless, and easy to navigate.
A website compatible with smartphone users is one of the most important requirements to meet if you want success online. Responsive Website design allows your website content to flow freely across all screen resolutions and renders it to look great on all devices. If you want to succeed here, ensure your website encompasses everything.
High-quality content aims to help visitors to your website find the information they need. The more time visitors or audience spend on your website, the more important it is to your website's success. Not only that, but high-quality content can bring visitors to the website who may not have done business with you.
The organization of your website should make it simple for the Audience to discover the information they're looking for. Your main navigation needs to be fluently identifiable and give the Audience a quick overview of what's on your site. Avoid using "cute" tags for your main navigation, and use one or two words that directly sum up what information can be found on each page or section.
You have very short time to "Hook" your web visitors, so if you want visitors to land on your website, You have to come up with a reason. The goal is to have a short and simple message that grabs immediate attention and should convey a tone or feel that represents your brand and gets people interested in your products or services.
Search Engine Optimization
A well-designed website considers how people will discover it in search engines; this can't be an afterthought. It must be considered at the beginning of the project and used to decide everything from how the copy is written to how the pages are arranged. Good SEO is further than just attracting much traffic – it's about bringing the right traffic that's coming across for exactly what you're offering on your site.
Are you looking for an e-commerce website developer to sell your products?
Alliance Technology offers you a complete service of e-commerce business website development. We will help you through the process and the results of running an online store for corporations. Of course, Also we provide support to make your website successful and generate income consistently.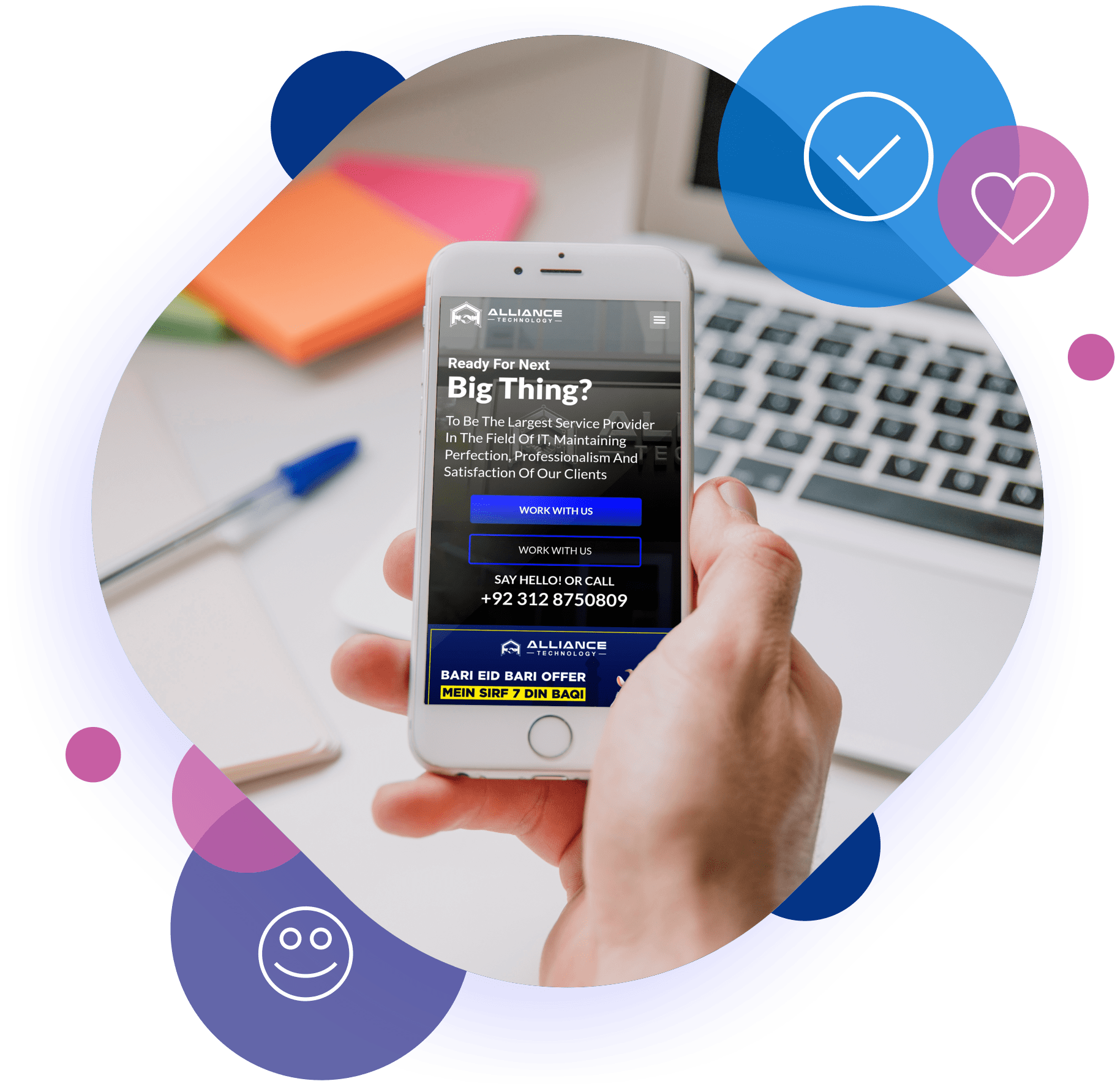 Custom Website Development Services
Regarding custom website development, Alliance Technology is Pakistan's 1st Software Company that provides its Clients with a platform where they can find professional developers for custom website development. Alliance Technology Software Company has a team of developers working in modern style who are ready to develop all kinds of websites for you. If you want your business website to be created under the supervision of a professional company, leave this responsibility to us and contact our professional Alliance Technology Team now for a free consultation.
Alliance Technology Software Company is very suitable for everyone, especially business people who want website development services for their business which Brings an affordable and customized package. The rates of Alliance Technology Company are very cheap and reasonable compared to all the companies in the market. If you have advanced requirements, we have separate custom plans for you. Get a free consultation with our team today and get instant help and give Alliance Technology a chance to make your business a success.
Frequently asked questions
As every client or customer have different demands, So giving you accurate answer is not possible, However the custom website design starts from 250$ to 700$. However, We also have website design packages where you can get most ideal solution for your website.
Yes! We will help you regarding this.
As every client or customer have different demands, So giving you accurate answer is not possible, However the custom website design starts from 250$ to 700$. However, We also have website design packages where you can get most ideal solution for your website.
Our standard time of delivery of custom website is 15 to 20 working days, However! We can be more specific when you consult your requirements.
Dont worry! That is why we exist to answer your doubts and questions. Alliance Technology consultants knows how to help our clients and fulfill their business demands.
Yes! We will help you to getting a new domain and suitable hosting plan for your website.
The process involves technical aspects and in-depth research about a particular product & industry. A perfect website design will be done by an elite group of web designers and then the coding part comes which will be taken care of by Programmers and Developers.
E-Commerce Websites take around 30 days to create. This time will differ from project to project. And depending on Product how much products do you want to include.
We develop the majority of our websites on the open-source Content Management System (CMS) stage called WordPress.
Alliance Technology Known As Multifunction Company As We Are Providing Various Services To Our Clients. Alliance Technology Have More Dedicated And Professional Staff Handling All Requirements Of Our Clients In The Most Professional Way.
Do you have any Question?
Alliance Technology team believes in entertaining our visitors and is ready to answer your questions. Type down your thoughts and get perfect possible solutions to your questions.