Why is it important to have a website for Online Quran Academy?
A website is your business's supporting mechanism that clearly communicates your services to visitors who need those services.
Empowering Online Quran Academies: The Key Role of a Professional Website in Student Acquisition
A website presence helps almost 70% of clients or visitors to decide within 5 seconds whether to take your service or not. Most of the visitors are impressed by your website presence and take your service.
In today's rapidly advancing digital age, the internet has transformed the landscape of education, presenting numerous opportunities for teachers and academies to reach a global audience. For educators in the field of Islamic studies, particularly those teaching Quran, Tajweed, Tafseer, and other essential courses, the importance of an online Quran academy website cannot be emphasized enough. A well-designed and professionally developed website serves as a powerful tool to engage with students, showcase courses, and generate leads. This article delves into the significance of an online Quran academy website and highlights the crucial role of Eagle Alliance Technology Pvt. Ltd., an experienced IT company, in empowering these educators to connect with their potential students worldwide.
Expanding Reach and Accessibility:
The world is more interconnected than ever, and an online Quran academy website allows teachers to overcome geographical limitations and expand their reach globally. With a strong web presence, teachers can offer their expertise to students from different countries and cultures, making Quranic education accessible to learners irrespective of their location.
Eagle Alliance Technology Pvt. Ltd., with its team of proficient website developers, helps create user-friendly and intuitive websites. These platforms enable potential students and parents to explore available courses, understand teaching methodologies, and learn about the academy's values, fostering a sense of trust and reliability in the institution.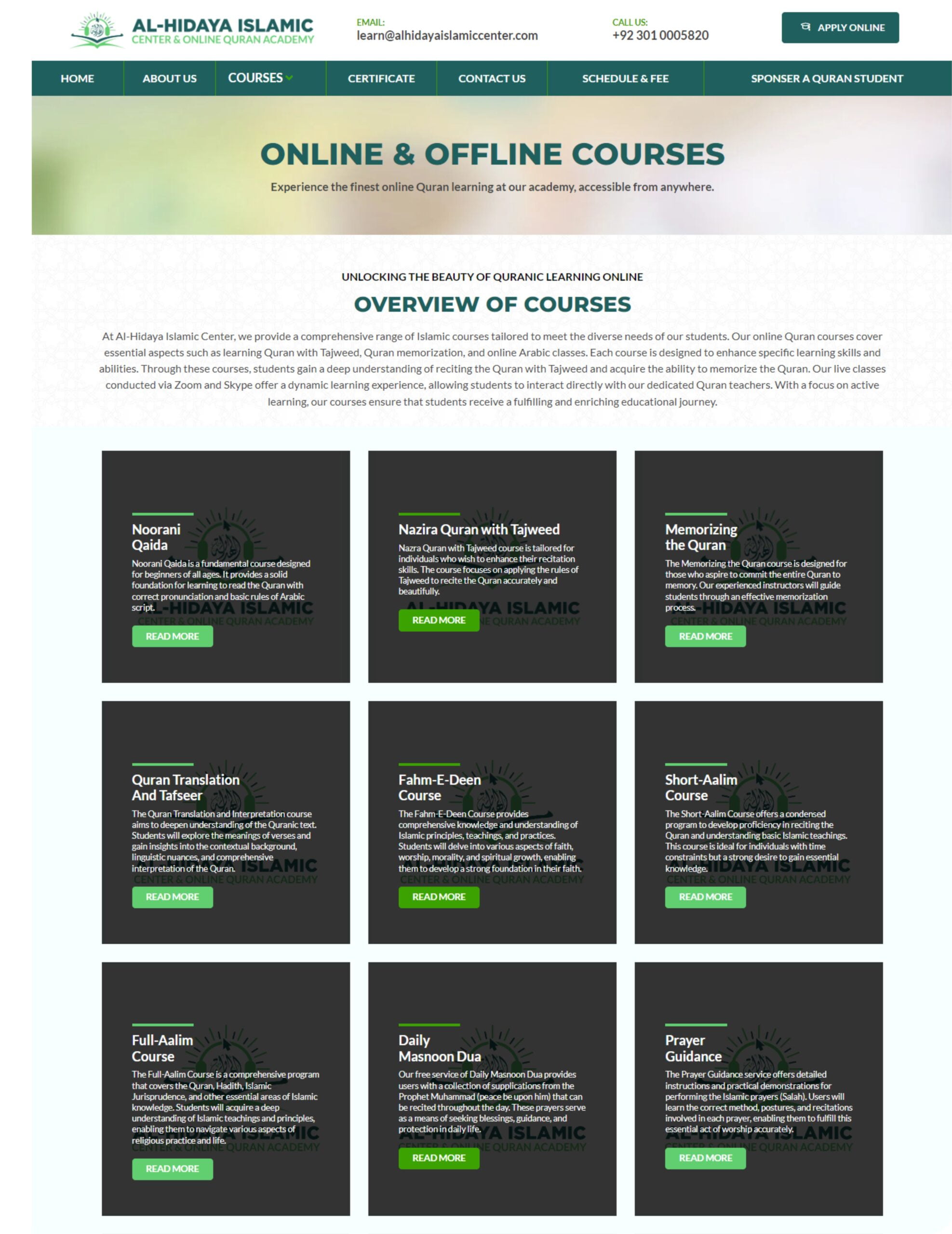 Showcasing Courses & Services:
An essential aspect of an online Quran academy website is the ability to showcase the courses being offered and the expertise of the instructors. With captivating visuals, informative course descriptions, and engaging multimedia content, the website acts as a virtual storefront, enticing potential students to explore the educational offerings.
Eagle Alliance Technology Pvt. Ltd.'s expertise in website development ensures that the platform effectively communicates the academy's unique selling propositions and the benefits of enrolling in their courses. A well-crafted website highlights the academy's teaching methods, curriculum, and the value it brings to students' Quranic journey.
Engaging and Interactive Features:
To attract and retain potential students, an online Quran academy website must offer engaging and interactive features. By integrating live chat support, virtual tour options, and interactive forms for inquiries, the website becomes an immersive experience that fosters a connection between the academy and its visitors.
With the assistance of Eagle Alliance Technology Pvt. Ltd., online Quran academies can incorporate interactive elements that facilitate communication with students and parents. These features enable the academy to address queries promptly, offering personalized attention and support throughout the enrollment process.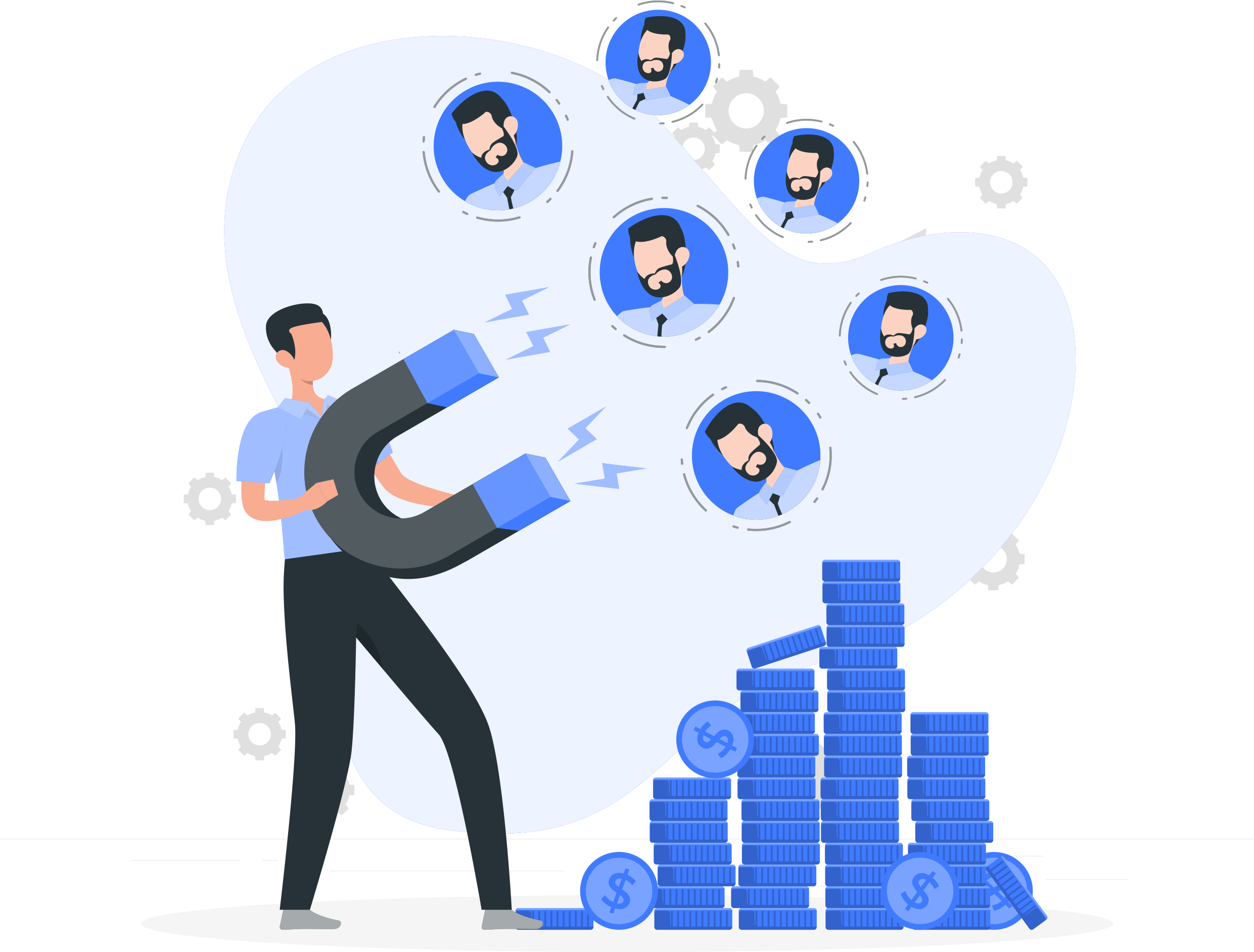 Effective Lead Generation:
A professionally developed website can be a game-changer for online Quran academies, acting as a powerful lead generation tool. Strategic placement of call-to-action buttons, opt-in forms, and clear contact information ensures that potential students can easily express interest and initiate communication with the academy.
Eagle Alliance Technology Pvt. Ltd. leverages its expertise in website development to design conversion-focused pages that encourage visitors to take action. By employing lead magnets such as free trial classes, downloadable resources, or limited-time offers, the website becomes a valuable tool for converting leads into enrolled students.
In today's mobile-centric world, a significant portion of internet traffic comes from smartphones and tablets. Therefore, an online Quran academy website must be mobile-responsive to ensure a seamless user experience across various devices.
Eagle Alliance Technology Pvt. Ltd. ensures that websites are optimized for mobile viewing, making it convenient for potential students to access information and interact with the academy on their preferred devices. A responsive website strengthens the academy's online presence and supports lead generation efforts.
Join Eagle Alliance Technology, one of the best companies in the IT industry in Pakistan
In conclusion, an online Quran academy website is a vital component for educators seeking to engage with more students and generate leads. It serves as a gateway to a global audience, allowing academies to showcase their courses, teaching methodologies, and values. The role of Eagle Alliance Technology Pvt. Ltd. as an experienced IT company becomes instrumental in empowering these educators to create a strong web presence that attracts potential students, fosters engagement, and converts leads into enrolled learners. By embracing the power of a professional website, online Quran academies can thrive in the digital realm and make a profound impact on students' Quranic learning journey.
Do you want to create a website for Online Quran Academy?
If you want your website to have a modern and responsive design, don't worry; Get this service from our company today as Eagle Alliance Technology has a reliable and expert developer to provide this service.
Frequently Asked Questions
Do you have any Question?
Eagle Alliance Technology's team believes in entertaining our visitors and is ready to answer your questions. Type down your thoughts and get perfect possible solutions to your questions.